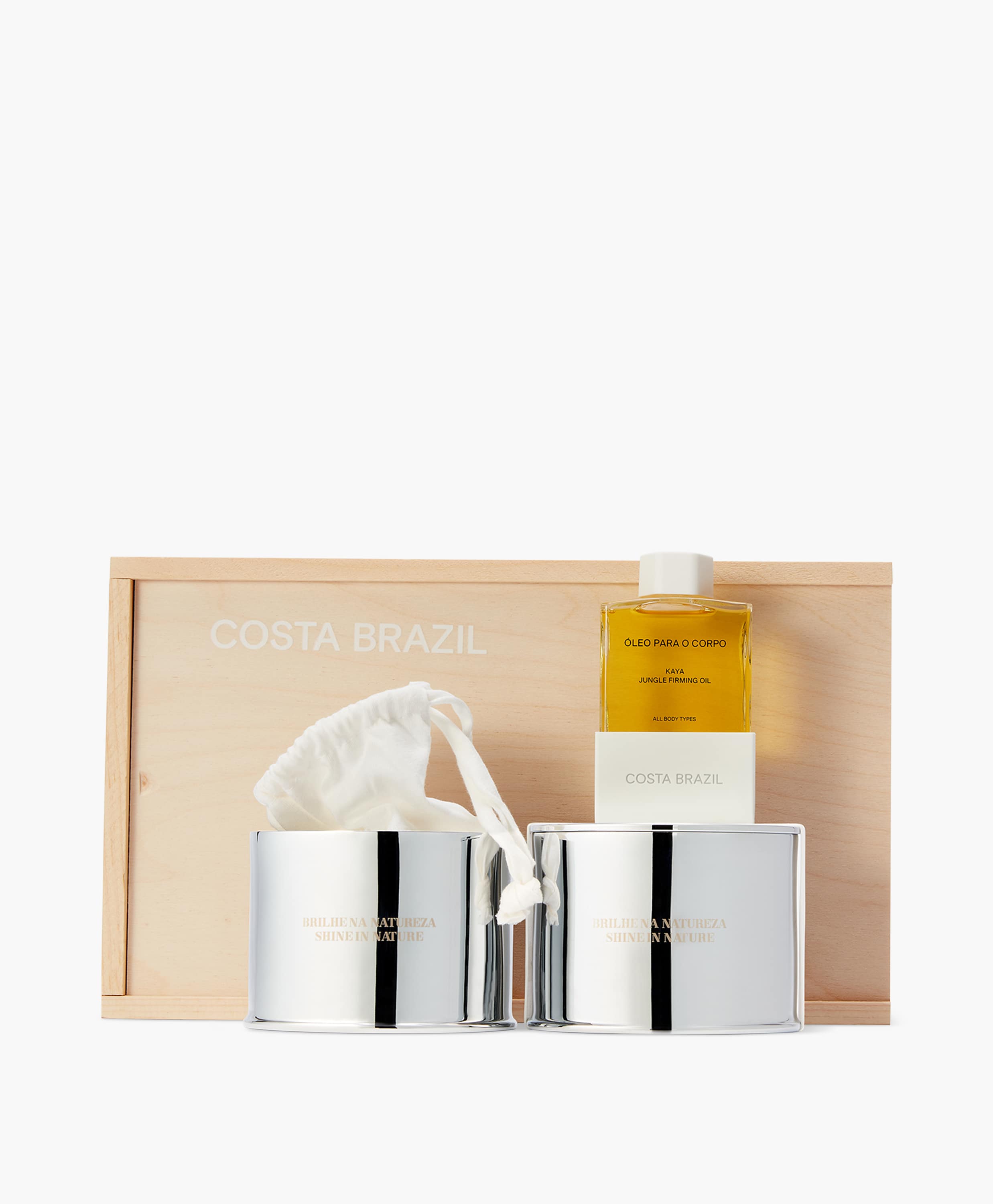 RELAX RITUAL
Kaya Jungle Firming Oil 100ml, Jungle Candle, Bath Salt 500g
See details
Eases Tension, Detoxifies, Hydrates

Ease your mind and body and nourish the soul with our Relax Ritual. Featuring Bath Salt, Kaya Jungle Firming Body Oil and Jungle Candle.

Bath Salt (500 g)
Calm the body and mind and depuff skin with Bath Salt, boasting a unique blend of Epsom and Mineral Sea Salts, detoxifying Brazilian White Clay, Breu Branco, vitamin C-infused Camu Camu, and first-to-market CBA, a natural proprietary compound of Copaiba and Passion Fruit Seed Oils.

Kaya Jungle Firming Body Oil (100ml)
Good for softening and toning the skin, Body Oil is made with our cold-pressed Jungle Complex of rare Amazonian ingredients. Rich in omegas 3, 6, 9, and vitamins A and E.

Jungle Candle
Allow the sensual, botanical scent of our Jungle Candle to take your mind, body and spirit to the heart of the Brazilian rainforest.
How To Use

Step 1. Draw a warm bath and pour in 1 cup of Bath Salt.

Step 2. Before soaking, trim Jungle Candle wick to ¼ inch and place it tub-side. Dim the lights.

Step 3. As the tub fills, level up your ritual by adding 3 drops of Kaya Jungle Firming Body Oil.

Step 4. Submerge your body and relax for at least 20 minutes; let your stress melt and your mind wonder.
Eco-Packaging

We strive to use sustainable, recycled, and biodegradable materials whenever possible. Our boxes are made from FSC-certified paper, which has been sourced in an environmentally-friendly and socially responsible manner.
The power of rare, potent, and natural ingredients sourced ethically from the Amazon.