COLAR | NECKLACE
All Proceeds Support Conservation International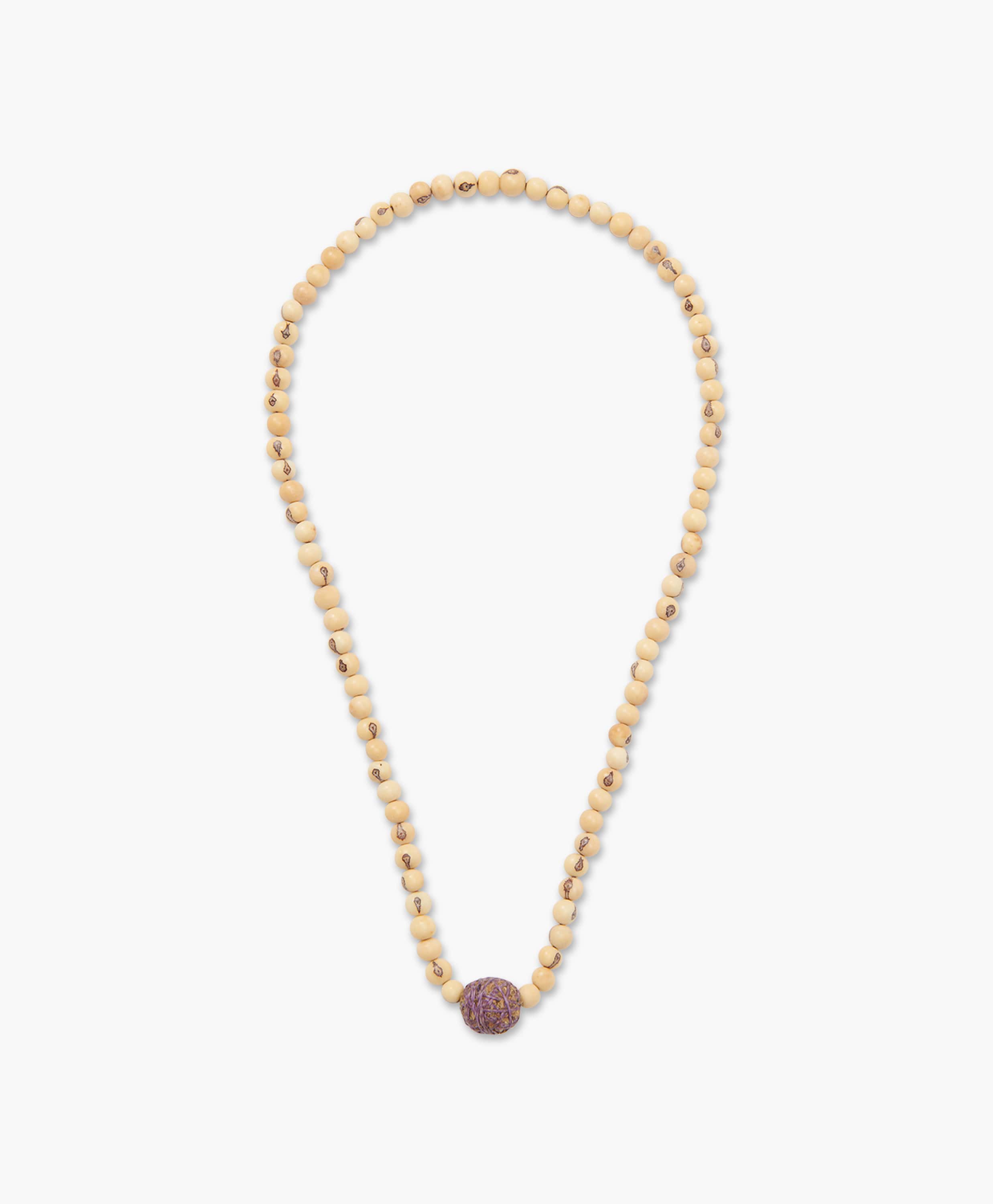 COLAR | NECKLACE
All Proceeds Support Conservation International
See details
Free US Delivery
Returns Available
Beauty That Gives Back
We are sustainably sourced, environmentally responsible, vegan, no animal testing, free of parabens, phthalates, pegs, silicones, sulfates, gluten, mineral oil and artificial colorants, dermatologist tested.
All Proceeds Support Conservation International.
Handmade by the Yawanawa tribe in Brazil's Amazon rainforest, this one-of-a-kind necklace is a sartorial ode to the beauty and energy of nature. The unique design is crafted using the polished seeds of the Açaí palm tree, fragrant leaves called inirau, which are believed to bring harmony, love, and peace, and a solid chunk of sacred Breu Branco resin, known for its healing aromatic benefits.
All proceeds from each necklace sold will go to Conservation International to help support COVID-19 related relief for the Yawanawas. This support is critical for the well-being of the community and their ability to steward their forests.
The necklace measures 35cm in length; the açaí seed beads are 0.9 cm circumference; the Breu Branco stone is 2.1cm.
The Necklace enhances anything you choose--whether a chic white shirt, a minimal black blazer or dress, or your bare skin (simply massage neck, chest, and limbs liberally with our Kaya Firming Body Oil for a hydrated, radiant sheen). It can also be styled as a bracelet, key ring, or objet on your desk or vanity.
Eco-Packaging
The Necklace is presented in a paper envelope within a hay pouch that has been handcrafted in an agricultural and craft cooperative that supports indigenous Zapotec communities from the Sierra Sur de Oaxaca.
Costa Brazil strives to use sustainable, recycled, and biodegradable materials whenever possible. Our boxes are made from FSC-certified paper, which has been sourced in an environmentally friendly and socially responsible manner.
The power of rare, potent, and natural ingredients sourced ethically from the Amazon.