The artist and textile designer has been in Siwa, a remote oasis of the western Egyptian Sahara, working with local craftspeople and enjoying the sublime landscape.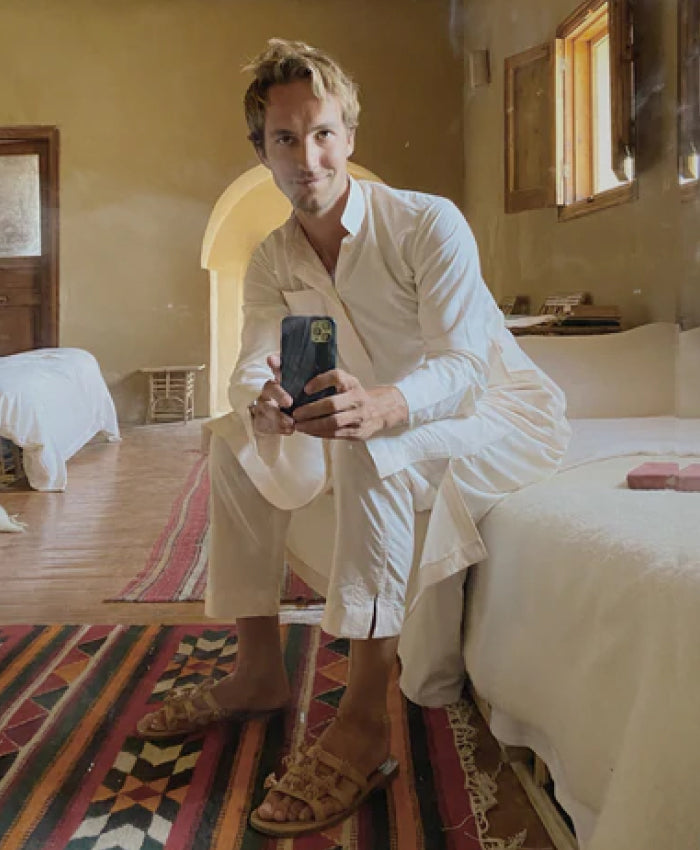 I am staying in a hotel owned by a friend from Cairo. I do a bit of meditation and stretching, go for walks in the mountain or palmgrove and dips in the pharaonic hot springs. I have also been experimenting with hand-built ceramics: simple, organic shapes made entirely by hand as I do not have access to a wheel. These decorative clay ceramics dry under the sun for days, as there are no kilns in the nearby village. Once hard, the ceramics are glazed with a purely natural paste made of salt and water before being fired, leaving this soft white coat that I love.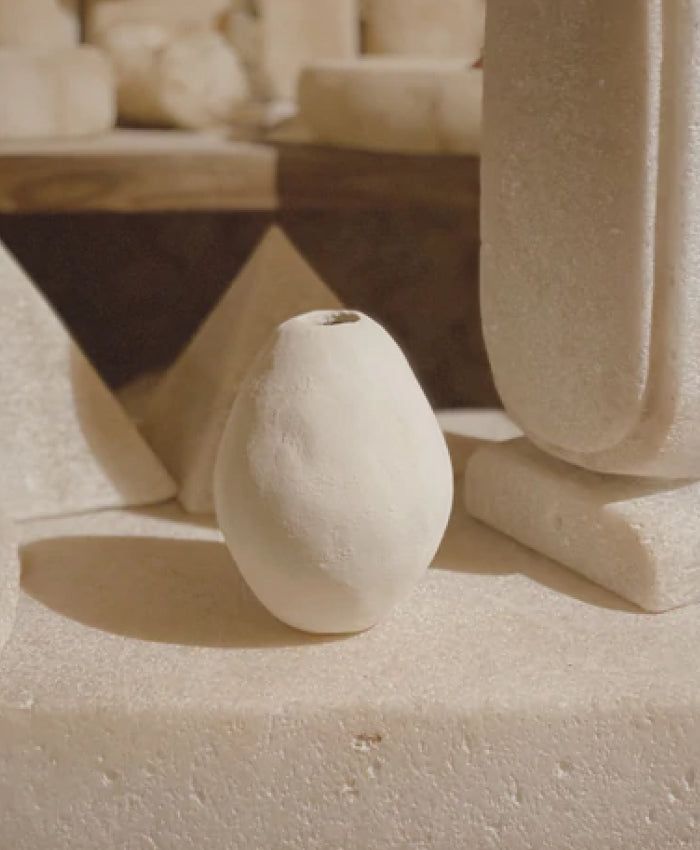 "It's difficult to import anything in the region, the oasis has no access to a nearby airport, so I have been creating stuff with local natural materials, like salt".
"I carved salt into an Egyptian cartouche-shaped block, which I will convert into a lamp stand.Another material I've been working with is limestone. When I arrived two months ago, I met this carver who I started working with, and together we have been developing my drawings into sculptures. The first piece is a rectangular block with its four sides shaped in the face of Hathor, goddess of love in the Ancient times. Hathor has been very generous to me lately so I wanted to celebrate her magical powers and presence!"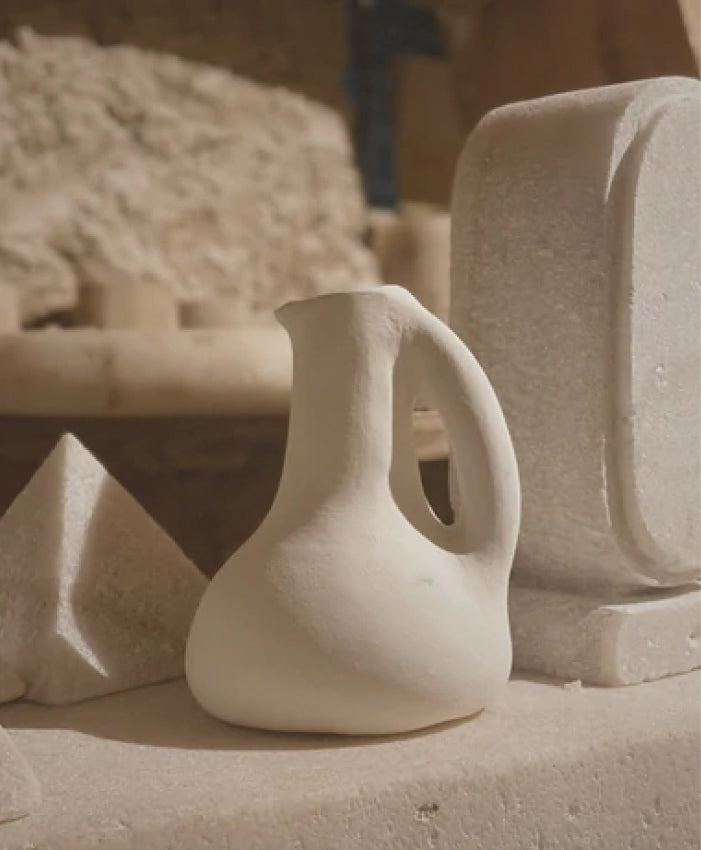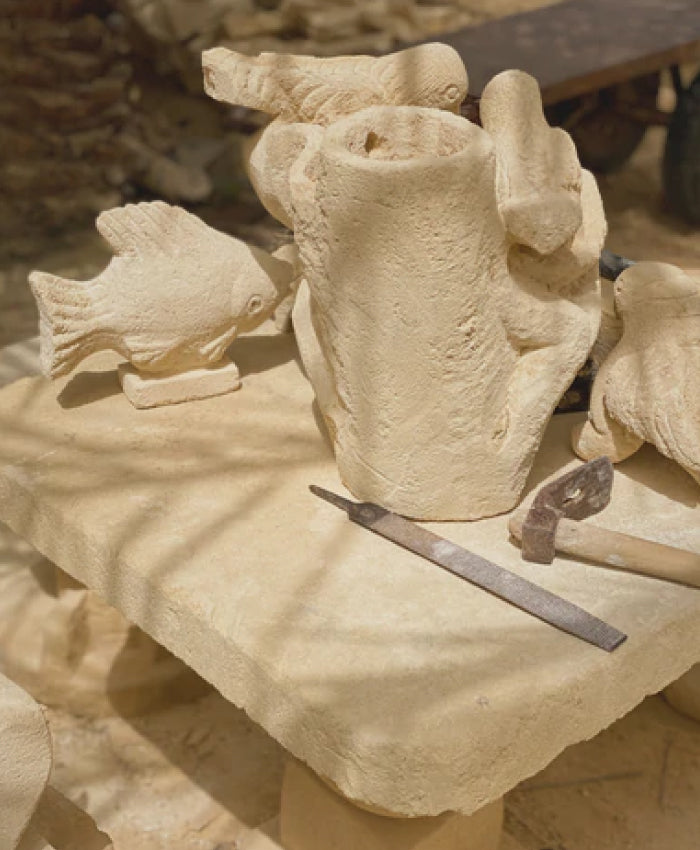 "Amongst other things I have been working on, is my tan which perfectly suits my white galabeya made upon arrival at the local tailor."