Beauty that Gives Back
Conscious sustainability is the foundation upon which Costa Brazil is built. We are devoted to changing the fundamental tenets of the beauty industry by creating clean, sustainable products that encourage and assist people to become more proactive in the fight against climate change. Our line is produced through a thoughtful, and selective process that promotes restoration and preservation.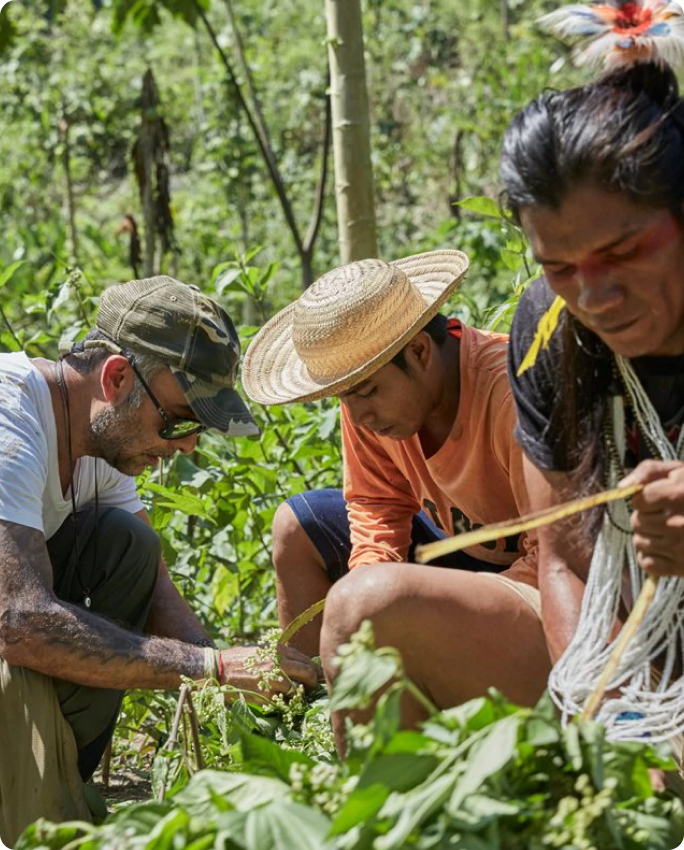 Conservation Efforts
Costa Brazil is a committed partner to Conservation International, working closely with the organization to follow best production practices. Conservation International helps us to identify and utilize existing farm lands and offer empowering alternative opportunities to comunidades ribeirinhas (river-side agricultural communities) previously burdened with growing conflict crops. It isn't enough to simply benefit from the earth's nourishing natural ingredients. Costa Brazil has a deep responsibility to positively impact the environment and strives to employ sustainable strategies in all aspects, where possible from procurement to production to packaging.
Beauty that Gives Back
With every step in our production method we remain committed to sustainability and naturality. Whenever possible our ingredients are wild-harvested. Our suppliers are chosen based on their sustainability credentials, fair trade practices, and how they work with local communities to harvest ingredients in a manner that benefits both nature and people.

Ingredients are then sent to our labs where they are added to Costa Brazil formulas.
Our Packaging
We strive to use sustainable, recycled, and biodegradable materials whenever possible. Our boxes are made from FSC-certified paper, which has been sourced in an environmentally-friendly and socially-responsible manner.