RESINA DE BREU
Aromatic Oleoresin With Ceramic Tray
RESINA DE BREU
Aromatic Oleoresin With Ceramic Tray
See details
Free US Delivery
Returns Available
Beauty That Gives Back
We are sustainably sourced, environmentally responsible, vegan, no animal testing, free of parabens, phthalates, pegs, silicones, sulfates, gluten, mineral oil and artificial colorants, dermatologist tested.
Aromatic, Spirit Lifting

Used for centuries to enhance peace of mind, focus, and to balance the sixth chakra, Breu is a natural resin that is found in the jungles of Brazil and is revered for its healing benefits: peace of mind, balance, focus.

When burned intermittently, Breu releases a complex, woodsy aroma of rich earth and crushed leaves that helps to purify and reinstate harmony to a room. It does not remain lit like a candle or incense; it offers a more brief ritual, like burning sage. Read How to Use for directions on how to ignite.

How to Use
Step 1. Burn Breu on the provided ceramic tray or any heat resistant surface. Breu is a resin that you can burn in the same way as frankincense, copal, myrrh. It may be burned with charcoal, in an incense burner or brazier.
Step 2. Hold flame to a small piece of Breu resin, approximately an inch in size, to ignite.
Step 3. Allow it to burn for 30-60 seconds. It does not remain lit like a candle or incense; it offers a more brief ritual, like burning sage. Resin should emit a smoldering, fragrant smoke.
Step 4. Gently extinguish the flame by blowing or fanning. Please allow resin stones to cool down completely before handling.
WARNING RESINA DE BREU: Burn within sight. Do not leave burning breu unattended. Keep away from combustibles. Burn only on a stable heat resistant surface and do not burn for more than 2 hours at a time. Do not move or touch breu resin while burning. Use caution when touching stones while they cool down. The container may conduct heat while breu resin is burning, wait until stones have cooled down, handle with care. Do not ingest stones. KEEP OUT OF REACH FROM CHILDREN.
Eco-Packaging
We strive to use sustainable, recycled, and biodegradable materials whenever possible. Our boxes are made from FSC-certified paper, which has been sourced in an environmentally-friendly and socially-responsible manner.
The power of rare, potent, and natural ingredients sourced ethically from the Amazon.
Active Ingredients. Nature provides all the nourishment we need.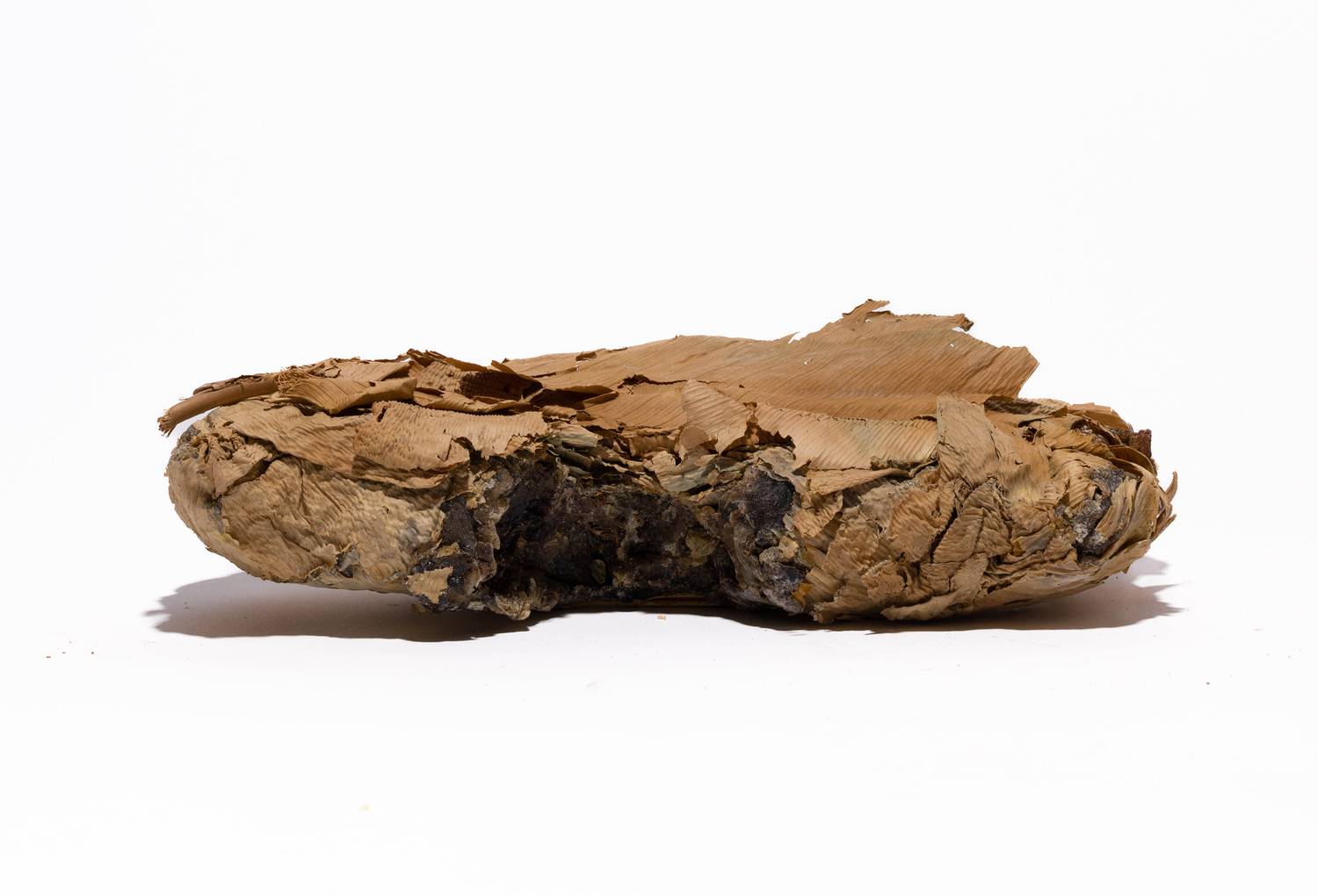 BREU RESIN
Relieves anxiety
Enhances mood
Anti-oxidant, Anti-Inflammatory and Antimicrobial Properties
An aromatic resin that soothes the skin and mind, Breu also provides all of our formulas with a captivating fragrance.