HYDRATION DUO
Kaya Jungle Firming Oil 100ml, Body Cream 140ml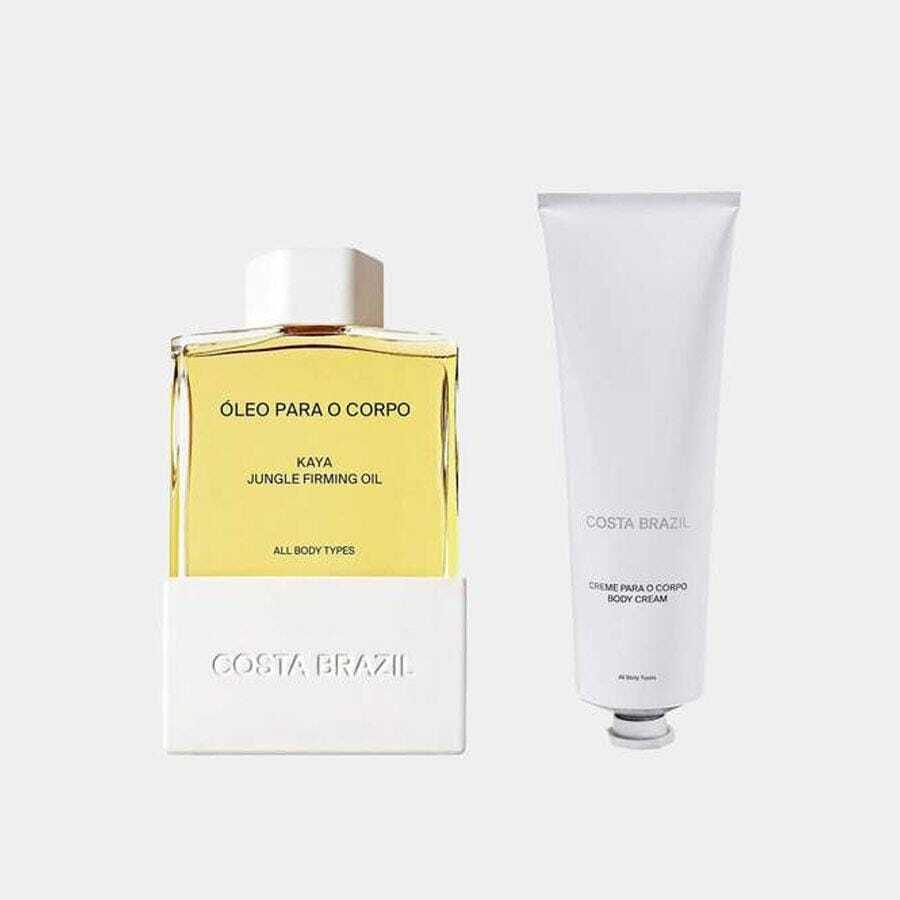 HYDRATION DUO
Kaya Jungle Firming Oil 100ml, Body Cream 140ml
See details
Free US Delivery
Returns Available
Beauty That Gives Back
We are sustainably sourced, environmentally responsible, vegan, no animal testing, free of parabens, phthalates, pegs, silicones, sulfates, gluten, mineral oil and artificial colorants, dermatologist tested.
Deeply Hydrates, Softens, Improves Texture And Tone

Maximize moisture and enhance your skin's natural vitality with Hydration Duo, featuring Body Cream and Kaya Jungle Firming Body Oil.

Kaya Jungle Firming Body Oil (100ml)
Good for softening and toning the skin, Body Oil is made with our cold-pressed Jungle Complex of rare Amazonian ingredients. Rich in omegas 3, 6, 9, and vitamins A and E.

Body Cream (140ml)
Lock in moisture and enhance your skin's new-found vitality with Body Cream, which features Jungle Complex as well as hydrating Murumuru Butter. Rich in omegas 3, 6, 9 and vitamins A, B3, C and E.
Immediately following a warm shower or bath, apply Body Cream before or with Body Oil for optimized hydration. Inhale deeply for aromatherapy benefits. Use liberally along the body, paying careful attention to dry, dull spots or sunburn. Re-apply as needed.
Eco-Packaging
We strive to use sustainable, recycled, and biodegradable materials whenever possible. Our boxes are made from FSC-certified paper, which has been sourced in an environmentally-friendly and socially-responsible manner.
The power of rare, potent, and natural ingredients sourced ethically from the Amazon.